Conquering Fear in Negotiations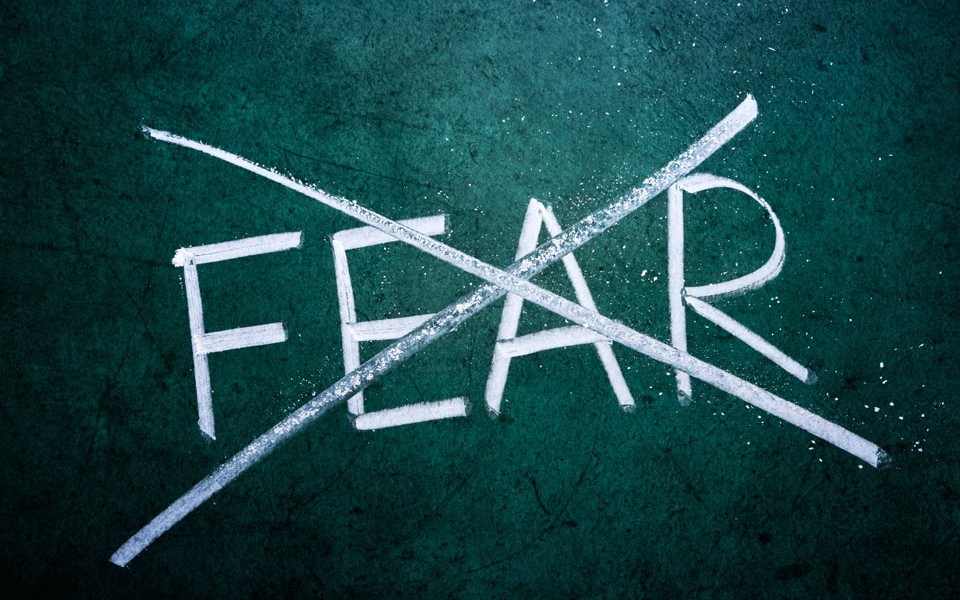 "Let us never negotiate out of fear.
But let us never fear to negotiate."
– John F. Kennedy
The idea of engaging in a negotiation feels scary to many of us. This is particularly true when negotiating for yourself and to advance your career, and not on behalf of friends, family, clients, or employers. Advocating for yourself in the workplace may feel uncomfortable since it forces you to speak up for yourself, place a value on your contribution, and take a realistic look at what you bring to the table.
In working with my clients at The Azara Group to prepare them to strategically gain leverage and expand their bargaining power when negotiating compensation and severance packages and promotions, I routinely see that fear and the inability to effectively conquer fear holds them back. Giving fear too much power stifles their ability to be successful and catapult their careers to the next level. I want the same outcome for you that I seek with my clients. I want you to feel more empowered and comfortable so you will not feel intimidated in negotiations.
Whether you are negotiating for a car, house, or compensation package, with a merchant that sold you a defective product, or a vendor supporting your business, I encourage you to conquer your fears, become an effective negotiator, and advocate for what you want.
Here are some tips to help you:
1. Prepare! Prepare! Prepare!
The most valuable thing you can do is to prepare for any negotiation. The more prepared you are, the more confident you will feel, and the less fearful you will be of the negotiation. No matter what you are negotiating for, you need to develop a strategy and plan.
You should prepare by (1) researching what is appropriate to ask for, (2) assessing your goals, (3) analyzing your leverage, and (4) thinking through what to specifically ask for in the negotiation.
2. Get Advice from a Skilled Negotiator & Strategist
When going into a tough negotiation, admit that you probably need help. Always remember – to be effective, confident, and successful in negotiations, you need a strategy. An advisor can help you formulate your game plan. Even the most astute and savvy negotiators seek guidance. Do not let thinking you can do it alone be your downfall.
When developing your strategy or striving to expand your leverage, you should get the counsel of someone (1) trustworthy, (2) discreet, (3) experienced, and (4) wise.
This could be your mentor or an insightful relative, or this could be a skilled negotiations professional and strategist like myself. By proactively seeking input, you could get great insight on how to better position yourself and play the game of negotiation chess.
3. Practice Makes Perfect
You will feel less anxious if you take the time to practice. Formulate your words in advance so you are not struggling when you have to speak. This could mean (1) rehearsing what you will say, or (2) role playing with a friend in preparation for the meeting.
Whether you are bargaining for your salary or why your division needs a bigger budget, you have to make the business case for what you want. It needs to be grounded in sound reasoning and well-articulated to sway others. Practice what you will say so you are less nervous.
4. Get Your Head Right
At the end of the day, all of your preparation, strategizing, seeking advice, and practicing will not be as effective as you would like if your confidence is at rock bottom and you are still quaking in your boots.
Before negotiating, you need to (1) do a status check on your state of mind and confidence, (2) master your emotions – make sure you are feeling good about yourself, and (3) put yourself in a positive mood so you feel in control and perform well.
Do whatever works well for you – listening to your favorite upbeat songs, meditating, wearing your favorite outfit, doing jumping jacks, or telling yourself that "you are awesome and the best negotiator on the planet" while you listen to the theme song from Rocky. If it will boost your confidence, melt away your fears, and help put all of your preparation to good use, then do it!
Final Thought
The more you implement these strategies, the better you will get at negotiating and less fearful you will be when you have to advocate for something you want. Being a keen negotiator is not just a natural skill – it is a learned skilled. The more you do it, the better you will master the "Art of Persuasion." Invest in yourself and your professional development. Take a negotiations workshop to nurture this skill, or engage a negotiation strategies firm to guide and train you.
Just remember – you only get in life what you ask for, and your chances of getting it increase if you are not going through life paralyzed by fear. Conquer your fears, and you can begin to conquer the world!
The Azara Group (TAG) is a consulting firm that promotes the development of leaders in an increasingly competitive and diverse marketplace – providing strategy consulting services and leadership training services to advance professional and life success.  TAG leverages expertise in career strategy, diversity, negotiation skills, and business acumen to provide strategic advice and consulting services to help people and organizations get what they want, achieve their goals, and advance their business and career objectives.  TAG also helps companies better attract, retain, and promote diverse talent, and develop robust diversity platforms and strategies to create a more inclusive workplace.
The Azara Group welcomes your direct comments and feedback. We do not post comments to our site at this time, but we value hearing from our readers. We invite you to share your thoughts with us. You can contact us directly at info@theazaragroup.com.