Life After Pro Sports – Time to Plan for the Inevitable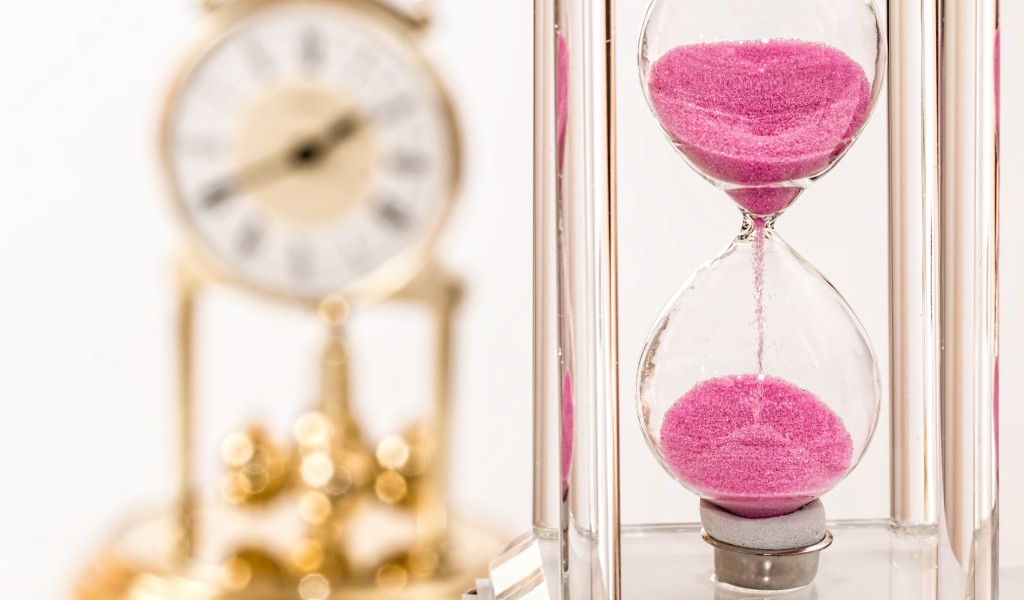 Most professional athletes have dedicated their lives since childhood to beating out other athletes to make it to the starting roster. The chance of making it to "the pros" is low, and the cost of trying to get there is high. However, for those who are able to become professional athletes, the thought of strategically developing and implementing alternative plans for earning income rarely crosses their mind. Once they become professional athletes, it is difficult for them to fully grasp the reality that there is a looming expiration date on earning that big pay day.
To prepare for the future, athletes should begin planning for life after sports while they are still "in the pros." Not everyone can have a brand like Michael Jordan and be at the center of a billion-dollar sneaker empire, but every professional athlete should be strategic and think beyond the game. They should focus on acquiring essential skills and pursuing other means to generate income.
Virtually every elite athlete must retire when the game is done with them, and not vice versa. For most athletes, retirement comes knocking in their mid-to-late twenties. This is a very young age for an athlete to stop earning his or her primary income. However, this is the nature of competitive professional sports. It is a business. Teams cut players at a moment's notice for younger, better, healthier, or cheaper alternatives.
Professional Athletes Can Make Big Money
It is absolutely critical for professional athletes to leverage their current wealth, access to capital, network, and contacts while still playing to establish their future financial stability. The sports industry is lucrative such that the average salary of athletes in America's four major sports (i.e., baseball, basketball, football, and hockey) dwarfs the mean income of most Americans (i.e., $49,630). This higher earning equips many players with the financial resources to make business moves that can lay the foundation for a lifetime of financial security.
What separates athletes with sustained wealth after retirement from those who struggle to hold onto their standard of living and lifestyle from their playing days? A key differentiator is understanding that the time to explore alternative career and business options is when athletes are at the height of their game. This is a critical realization that athletes must make. They must not be fooled or distracted by the glitter and glam of being in the middle of their professional athletic careers. When the whistle stops blowing, the phone stops ringing too – with opportunity windows permanently closed.
Although the mean salaries for professional athletes in the four major sports are much higher than that of the average American, there are still many athletes that do not attain the prolonged wealth that others do. Many that earn some of the highest salaries in their sport do end up losing it all. The reasons for this are explored in our article on the prevalent issue of professional athletes mismanaging their wealth and going broke.
Put Your Money & Time to Good Use!
Despite short windows of time to play elite sports, many professional athletes have the funds, access to capital, and network to responsibly allocate resources and time towards a business venture. With the right guidance and foresight, these athletes can generate assets and revenue streams, and get business experience to strategically fuel their futures. Many prominent athletes have successfully converted their sizable salaries into well-planned business opportunities, and it has paid more dividends than playing professional sports could alone.
Staying in competitive shape, improving as a player, and keeping their "head in the game" with laser focus may be the highest priority in an athlete's life. Given the competitiveness of professional sports, it is reasonable and logical to concentrate on being physically and mentally engaged in their sport. However, players should strive to achieve a balance between athletic development and having a career transition strategy.
No matter how young athletes are, time must be budgeted now to begin developing business skills and experience. The clock is ticking, and the income from playing sports will cease sooner than later. Chances are, they will spend more years as a retired professional athlete than being a pro player.
Players Getting It Right – Diversifying Like Serena & Kobe
Two athletes that have been proactive and strategic in planning beyond sports are Serena Williams and Kobe Bryant. They have taken clear steps to prepare for life after sports.
Serena Williams, on the court, is one of the most dominant and successful tennis players of all time. She was the only woman on the 2017 Forbes list of the world's 100 highest paid athletes. Off the court, she is also a very ambitious businesswoman with multiple ventures. As detailed in the chart below, she has been pursuing deals for well over a decade – from a fashion line to lucrative sponsorship deals. Her latest business move includes joining the board of SurveyMonkey, a successful start-up company based in Silicon Valley focusing on enabling individuals to easily create and distribute surveys.
Williams is gaining critical experience in the business world. By joining a corporate board and pursuing business deals, she has been preparing for long-term career options. She is generating income today and setting herself up for the future. Moreover, she is expanding her business savvy and acumen in ways that will help her earn new sources of income before and after she retires from tennis.
Another example of an athlete who planned for the future is Kobe Bryant. The NBA legend and future hall-of-famer also made strategic business moves during his basketball career. Right after retiring from basketball in May 2016, Bryant revealed that he had been collaborating with entrepreneur and scientist Jeff Stibel to establish a venture-capital fund.
Given that the fund was worth over $100 million by August of 2016, Bryant positioned himself for long-term business opportunities – capitalizing on his wealth to generate continuous income. Arguably, this investment and business venture could be much more financially dependable than hoping to stretch out earned income from his past sporting career. By planning ahead, Bryant may not be forced to solely rely on money made from basketball.
The most important takeaway is that Williams and Bryant have been strategic in planning for future decades. They were in the middle of their athletic careers – earning millions of dollars –while concurrently preparing for life after playing sports.
You Miss 100% of the Shots You Don't Take
Pursuing strategic business ventures during an athlete's playing career can lead to sustainable financial success. Professional athletes typically have much greater capital, resources, and contacts that should be strategically utilized. With the right advisors and people in their corner, elite athletes can more effectively advance the goal of producing continuous income after sports. Thus, although an athlete's judgment may be clouded by significant salaries at such a young age, the potential to attain a comfortable and sustainable life is increasingly possible with the right guidance.
Athletes like Serena Williams and Kobe Bryant happen to be some of the best in their respective sport. They are legends. However, one of the primary reasons why they may thrive well after pro sports is because they were proactive while still playing. The progression from an athlete to a businesswoman or businessman can definitely be intimidating. First and foremost, athletes must think about where they are headed after sports.
An experienced and trusted advisor is necessary to help brainstorm ideas, develop a career transition strategy, negotiate deals, and weed out bad ideas. Developing a successful career transition plan is attainable with the guidance of reliable advisors from The Azara Group. Attaining long-term business successes for athletes is a very pragmatic possibility, but the time to begin planning is now.
The Azara Group (TAG) is a consulting firm that promotes the development of leaders in an increasingly competitive and diverse marketplace – providing strategy consulting services and leadership training services to advance professional and life success. TAG leverages expertise in career strategy, diversity, negotiation skills, and business acumen to provide strategic advice and consulting services to help people and organizations get what they want, achieve their goals, and advance their business and career objectives. TAG also helps companies better attract, retain, and promote diverse talent, and develop robust diversity platforms and strategies to create a more inclusive workplace.
The Azara Group welcomes your direct comments and feedback. We do not post comments to our site at this time, but we value hearing from our readers. We invite you to share your thoughts with us. You can contact us directly at info@theazaragroup.com.