Renting While Black – Does Airbnb Discriminate?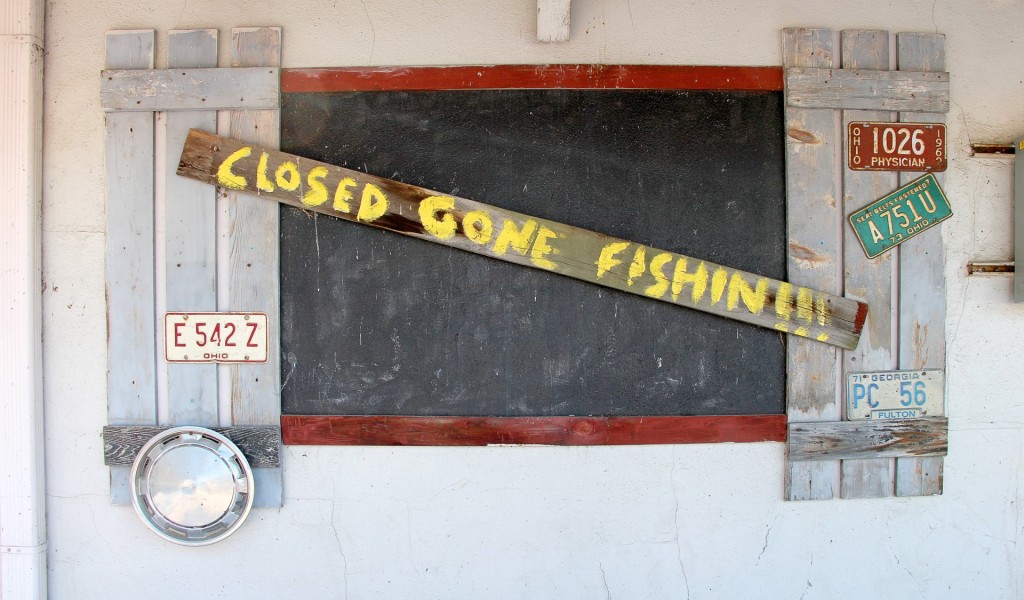 On May 17th, an Airbnb customer seeking class action status filed a housing discrimination lawsuit against the company, claiming he was discriminated against when renting an apartment. His claims seem to be supported by a recent Harvard study looking into housing discrimination with Airbnb. It showed that some black renters are being discriminated against through Airbnb's platform. When having the same credentials but changing their ethnic-sounding names to stereotypically "white names," their chance of being rented to increased by 16%. This research implies that hosts are discriminating against some black users.
Moreover, this discrimination has a negative economic impact. According to the study, racial discrimination impacts profits because hosts could only find a substitute renter for the unit 35% of the time. Therefore, 65% of the time units remained empty – which means less money in the host's and Airbnb's pockets.
What should companies like Airbnb do to address this when they do not select renters but rather connect renters with landlords?
Who's to Blame?
The larger question is whether Airbnb is somehow at fault when users of their platform discriminate. Given the recently-filed lawsuit, time will tell if Airbnb will be held legally liable. If the courts consider Airbnb to be more hotelier than matchmaker, it could get ugly for the company. However, the company says it is trying to address this issue.
Regardless of whether Airbnb is "at fault," from a corporate citizenship perspective Airbnb has an obligation to limit illegal housing discrimination since its platform is the vehicle through which the racist behavior occurs. It cannot hide behind the fact that it is not the final decision maker and just a matchmaker between hosts and guests.
However, this recent lawsuit and Harvard study point to a broader problem in the tech industry. As we previously discussed in our article on the industry's lack of racial and gender diversity, Silicon Valley has a significant diversity problem. While Airbnb cannot solve America's larger racial bias problems, it could and should take steps to mitigate potential discrimination through its platform.
Solving an Age-Old Problem: Airbnb's Response
Airbnb's response to the study is a step in the right direction – albeit a baby step. Starting this past February, it implemented unconscious bias training efforts for its employees. It hopes to expand this training to hosts in key markets. It is also offering Instant Book, a feature that allows certain listings to be booked regardless of prior host approval. Nevertheless, listings on Instant Book are much more limited.
Airbnb claims it is recruiting more thoughtfully and developing partnerships with several diversity organizations. It is also trying to improve its talent pipeline. With 3% and 7% of employees being black and Latino respectively, Airbnb has a long way to go. Arguably, its current efforts are not enough to have a lasting impact and could just be window dressing.
What Should Airbnb Do?
If Airbnb wants to be a global leader for vacation and temporary housing, it needs to be more inclusive and build a platform that reflects all the planet's people. If Airbnb wants to see tangible change, it should adopt a two-pronged approach addressing change at the corporate level and with the individual decision maker.
Create Anonymity in the Platform & Emphasize Guest Reviews

Airbnb should integrate anonymity into its platform by replacing names and pictures with generic usernames (e.g., numbers) and avatars in order to decrease racial bias. What should matter to a host is the quality of the guest, not his or her identity.

Airbnb should also place more weight on guest reviews – something it said it would focus on by making star ratings more prominent. Guest reviews allow hosts to rate guests on their quality as renters. Ultimately, this encourages hosts to gauge guests' reliability on an individual basis and not the color of their skin.

Data! Data! And More Data!

Instead of making assumptions in an isolated box, Airbnb needs to collect data from hosts and guests on (1) factors that could indicate discrimination (e.g., race, gender, etc.), and (2) why a host denied a particular guest. With data, it could better determine which hosts are discriminating, the impact of discrimination on hosts' and Airbnb's earnings, important trends or platform weaknesses that facilitate discrimination, and which hosts should be placed on "probation." In order to solve this problem and create a platform that limits bias, empirical data is critically needed.

Place Discriminators on Probation

Hosts could be placed on "probation" if they are determined or reported to be discriminatory – with clear steps on how to improve their standing. Airbnb claims it will universally expand its unconscious bias training, but making hosts take webinars about the law and explaining the negative economic impact of discrimination could provide a stronger incentive for change. At the end of the day, money talks.

Increase Airbnb's Diversity – Problems on the Homefront

Much like many companies in the tech sector, Airbnb is struggling with diversity. With 71% of executive level employees being white and only 25% of executive level employees being women, Airbnb needs to be more proactive in creating an inclusive workplace and promoting diversity initiatives. Arguably, if Airbnb had a more diverse workforce, it could have built a fairer platform that did not limit opportunities for users. Diversity at Airbnb could have expanded product developers' insights into potential issues customers could face when trying to get housing. Having different perspectives and experiences on teams lead to better products and services.
Diversity – The Business Case
Research shows that there is a strong business case for diversity. A 2015 McKinsey & Company study found that companies in the top quartile for diversity are more likely to outperform those in the bottom quartile. Racially diverse companies are 35% more likely to outperform less diverse companies, while gender diverse companies are 15% more likely to outperform. In addition, a 2012 McKinsey & Company study found a correlation between companies with diverse executive boards and returns on equity (ROE). Diverse companies in the top quartile of companies studied had 16.2% ROE while less diverse companies in the bottom quartile had 8.3% ROE.
As discussed in our article on ways to solve Silicon Valley's diversity problem, tech companies need to create robust diversity platforms that are integral to the companies' long-term development. At the corporate level, executives need to recognize that diversity is not one-dimensional. Emphasis needs to be placed on recruitment, retention, promotion, professional development, and internal accountability. Not only is this the right thing to do, but it will also yield financial benefits and shareholder value.
Final Thoughts
The problem with Airbnb is industry wide – the company is not alone. Minorities and women are significantly underrepresented at all major tech companies – with even less diversity at the executive and board levels. Virtually every tech company is failing in the diversity space and needs to do more.
Not only are these companies not hiring and promoting diverse candidates, but they are also creating products that exclude large segments of the population. There is more value on the table and these companies are missing opportunities by creating myopic workplaces and products.
While many tech companies have announced new diversity initiatives and partnerships, they tend to recycle the same stale ideas and people that have yet to yield results. When it comes to solving this diversity and business problem, these companies collectively get a failing grade. The time has come for fresh ideas and new approaches.
To see The Azara Group's founder Fatimah Gilliam discuss this topic on CNBC's show Power Lunch, click here: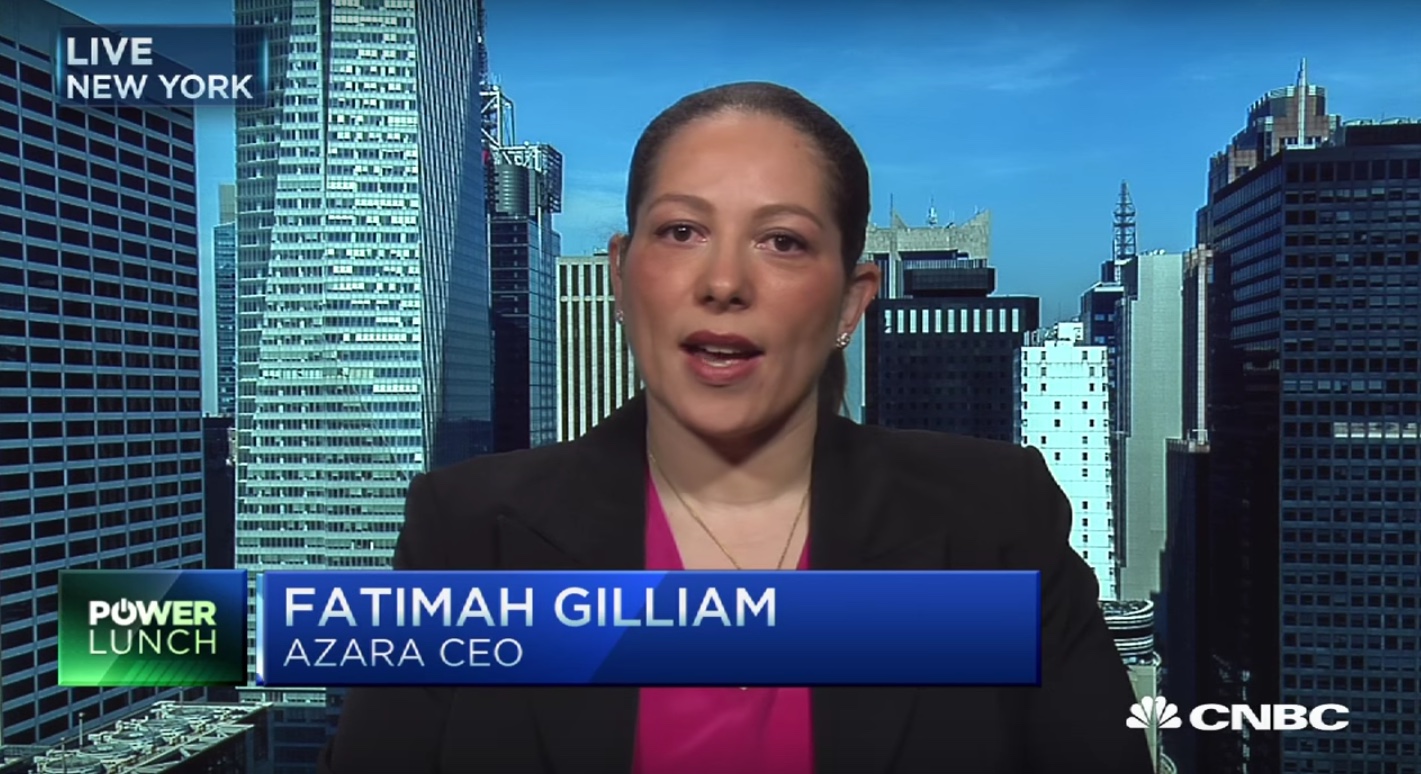 The Azara Group (TAG) is a consulting firm that promotes the development of leaders in an increasingly competitive and diverse marketplace – providing strategy consulting services and leadership training services to advance professional and life success. TAG leverages expertise in career strategy, diversity, negotiation skills, and business acumen to provide strategic advice and consulting services to help people and organizations get what they want, achieve their goals, and advance their business and career objectives. TAG also helps companies better attract, retain, and promote diverse talent, and develop robust diversity platforms and strategies to create a more inclusive workplace.
The Azara Group welcomes your direct comments and feedback. We do not post comments to our site at this time, but we value hearing from our readers. We invite you to share your thoughts with us. You can contact us directly at info@theazaragroup.com.