Get Your Career Back on Track – Summer Is Ending! 5 Tips to Maximize Productivity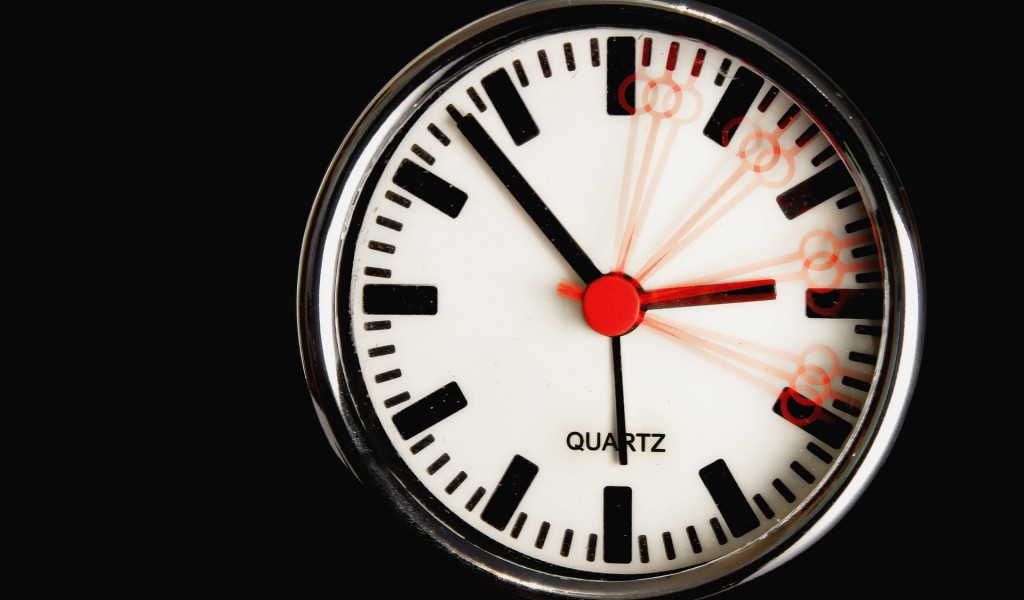 Summer is almost over and so are the months of relaxed schedules, flexible deadlines, and neglecting your professional development plans. Heading into the fall is the perfect time to kick it into high gear and devote time to making strides at work and advancing your career. Focus on getting that promotion, driving revenue, and most importantly, achieving your professional objectives. To reach your goals, you need a clear vision. Start strategizing your plan now, so you can start implementing it before the fall.
Check out these tips to stay on track at work and realize your full potential as an asset to your organization. Remember that summer may not be officially over, but your year-end review (and bonus season) is coming sooner than you think!
1. Set Some Goals.
Determine your overall career objectives and some short-term goals to make you more productive. Start a daily routine and set deadlines for personal milestones. Update your LinkedIn profile, invest some time into networking events, and decide what type of role you would find the most fulfilling at this stage in your career and for the future.
2. Create an Action Plan.
Now that you know what you want to do, plan out how you are going to accomplish it. Want to be a team leader? Read books on leadership and management. Attend conferences. Consider working with a coach to develop a more comprehensive career strategy.
3. Meet with Your Boss.
Your manager cannot help you achieve your professional objectives if he or she is not aware of what you want to accomplish. Communicating with your boss will not only show that you are eager to be an asset in your current role, but will convey that you are ready and capable to take on more responsibility. If you want a promotion, ask your boss what it will take for you to get there. Then focus on developing those skills. Your manager wants you to succeed just as much as you do!
4. Take Stock of Your Wins and Losses.
Assess what you have accomplished this year and what you wanted to accomplish but did not quite achieve. Determine if you are off track. Be proactive! Make a game-plan to get you where you need to be and to the next level.
5. Don't Forget to Take Some Time for Yourself.
While it is important to be career-focused and hungry for professional advancement, if that is all you are focused on, you might come off as too intense or burn out before you achieve your goals. Make sure you build in time to recharge. Your career is a marathon and not a race. So pace yourself. Moments of rest can spark great moments of creativity. Take a fitness class you have been dying to try, learn an instrument, or read a good book. Get your creative juices flowing. You may not only be inspired to think of innovative solutions to problem-solve at work, but you might even be able to further develop your goals while incorporating your other passions.
Using these tips as guidelines is the first step in proactively setting and implementing your career strategy. As you close out the summer, do not forget to determine what you want and then go after it. Nobody is going to take an interest in your career development if you do not first!
The Azara Group (TAG) is a consulting firm that promotes the development of leaders in an increasingly competitive and diverse marketplace – providing strategy consulting services and leadership training services to advance professional and life success. TAG leverages expertise in career strategy, diversity, negotiation skills, and business acumen to provide strategic advice and consulting services to help people and organizations get what they want, achieve their goals, and advance their business and career objectives. TAG also helps companies better attract, retain, and promote diverse talent, and develop robust diversity platforms and strategies to create a more inclusive workplace.
The Azara Group welcomes your direct comments and feedback. We do not post comments to our site at this time, but we value hearing from our readers. We invite you to share your thoughts with us. You can contact us directly at info@theazaragroup.com.